In October 1936 the McDowell Woman's Club and the Junior Woman's Club started a library with 36 books on the mezzanine floor of the Carter Hotel Building in Welch. In December 1954 they opened another library in the Masonic Building. they had accumulated 900 books donated by county residents.
The West Virginia Library Commission loaned the library 1,000 books. The Welch Rotary Club and the Kiwanis Club donated a total of $1300. A local attorney gave the library free 6 months rent in one of his buildings. The McDowell County Board of Education and the McDowell County Court's annual budget included $300 a month for the library to purchase books. By 1955 the circulation reached 6,559. In April 1955 they won city support and received $200 a month from the County, $5,000 annually from the Board of Education and $3,600 a year from the City of Welch by popular vote.
On December 29, 1954 a new library opened. Sam Solins was the first president and Mrs. O. M. Robinson was the first librarian. On May 5, 1955 the library was formally dedicated. At that time Solins presented large numbers of books, which were personally autographed by some renowned leaders and writers as Presidents Eisenhower and Truman, Prime Ministers Anthony Eden of Great Britain and David Ben Gurion of Israel, Bishop Fulton Sheen and Mrs. Eleanor Roosevelt.
1960-61 saw two branches added in Coalwood and Keystone. They were open in the afternoons and run on a volunteer basis by civic group members. September 27, 1961, the library moved to the remodeled and renovated civic center that was once the N & W Railroad station. It remains on that location today.
On August 3, 1979 the library, City Hall, and the fire station were destroyed by fire. Temporary facilities for a library were set up in a store front on Elkhorn Street.
On October 27, 1981 ground was broken for a new library. The cost was $1,104,000. Saturday July 17, 1982 the McDowell Public Library opened in a dedication ceremony headed by then Governor Jay Rockefeller. The two story building is 14,300 square feet and houses, in addition to nearly 75,000 volumes of books and magazines, a public meeting room capable of seating 100 people, two seminar rooms, a gallery, a local history roomwith books, photographs, and archival materials related to the county's heritage, and a children's room which is wired for audiovisual presentations and computer use. The library served as a warehouse operation for the county's then nine branch libraries located in Anawalt, Bradshaw, Coalwood, Davy, Iaeger, Keystone, Kimball, Northfork, and the affiliate at War.
Today McDowell Public Library maintains 3 branches: Bradshaw, Iaeger, and Northfork and is adapting to changes in the county's economy and population. The library continues to meet the informational, personal, and educational needs of southern West Virginia.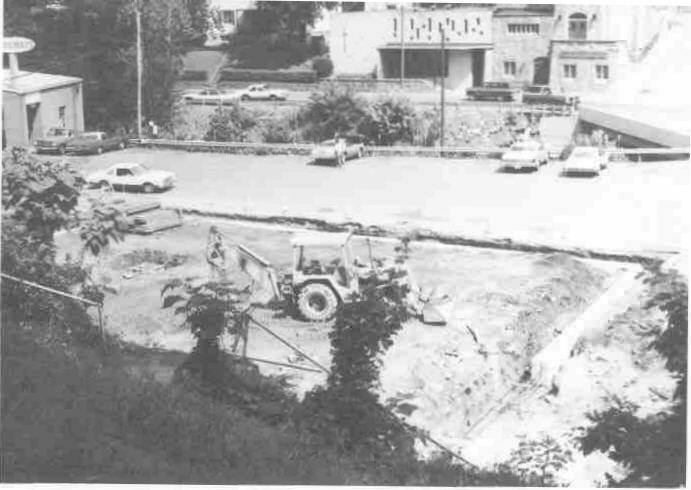 Breaking Ground on the New Library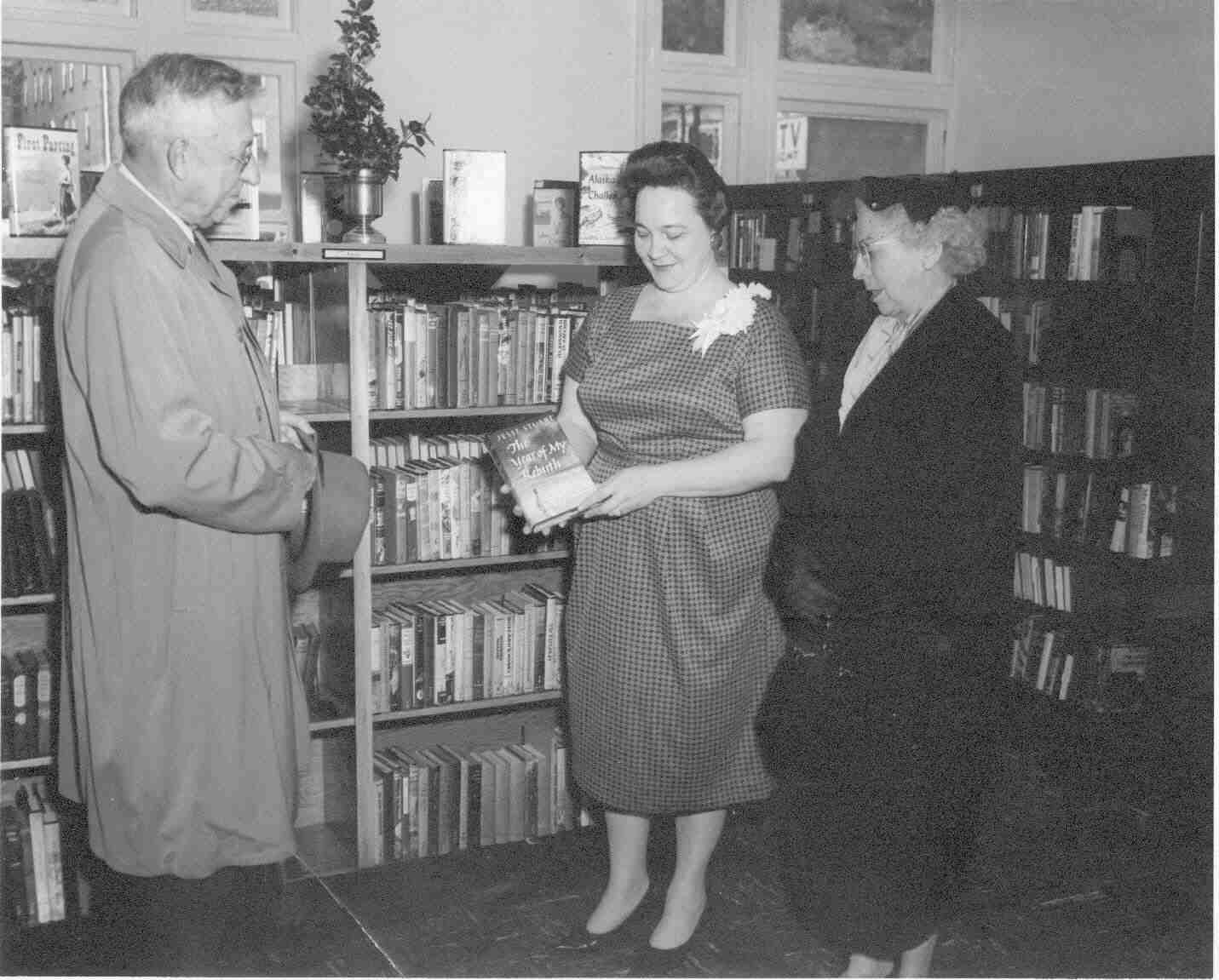 Mr. and Mrs. Milton Crisp presenting book to director Mrs. Robinson at library dedication on May 5, 1955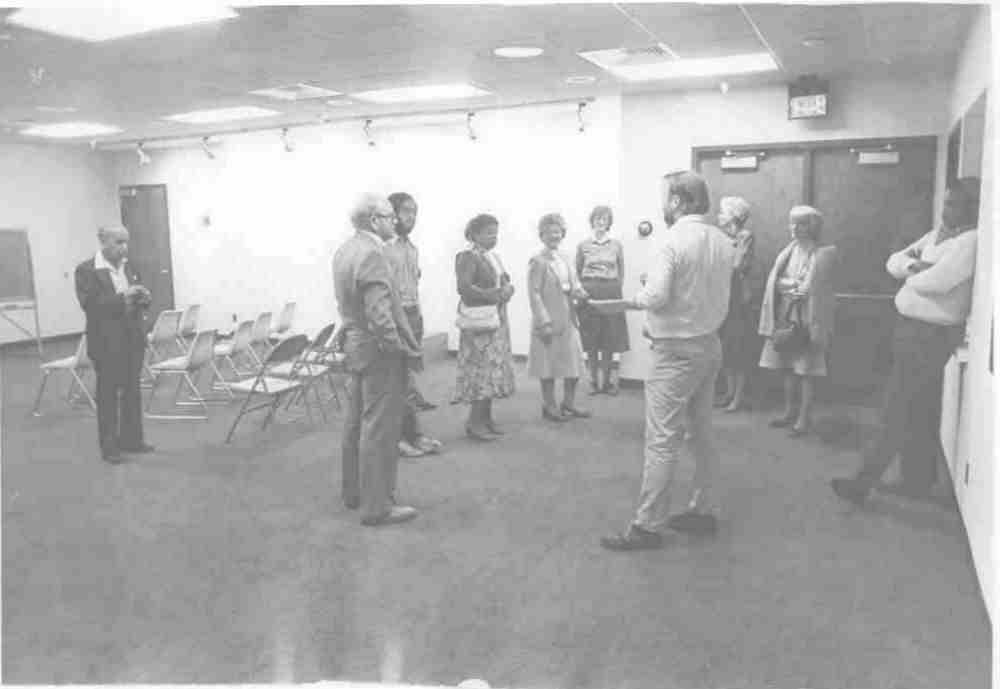 Board members and local citizens tour the new facitilites